PSYCHOMETRIC ASSESSMENTS (PPA)
​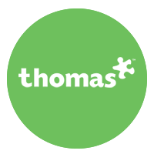 ATA Recruitment have several Thomas International accredited practitioners, and a full psychometric assessment is just one of the many ways we add value to our clients during the executive search process.

Psychometric assessments provide you with more insight into the candidates you are interviewing, helping you to feel more comfortable with your hiring decisions. Based around the DISC assessment theory, we will help you to understand which traits (dominance, influence, steadiness, compliance) are the key characteristics you need in specific roles and match the right candidates to it.
​
​
​WHAT'S INCLUDED?
​
Job Creation

Personal Profile Analysis

​

Interview Questions

​On-Boarding

Work alongside an accredited consultant to create a specific 'profile' for the role you are recruiting for, taking into consideration the most important aspects of the position, your current team and your long-term business goals.

We will assess a shortlist of up to 3 candidates at second interview stage against this specific profile by asking them to complete a PPA. Unlike other psychometric assessments, the PPA provides an accurate insight into how people behave in a professional environment meaning all the information it provides is directly relevant to this person in the workplace.

The PPA profile should never be used exclusively to make a hiring decision, they should always be partnered with an interview. The PPA indicates certain traits and characteristics that a candidate may or may not possess, and our interview guidance will help you get a more thorough understanding of what areas you need to question your candidates on, in relation to the specific job.

After you have made your decision and offered the position, your consultant will provide you with a thorough on-boarding report, full of information on what you can expect from your new recruit, including their personal style and characteristics, areas of responsibility which would suit them and how to manage, motivate, support and communicate with them.
​
GET IN TOUCH
To find out more about psychometric assessments or any other element of our executive search services, contact us using the form below and one of the recruitment team will be in touch within 48 hours.
​
​