ATA Recruitment
Thriving as a Women
in Engineering
IN CONVERSATION WITH PRINCIPAL RECRUITMENT SPECIALIST, HAYLEY GLOVER
​
As an experienced recruiter, the thought of moving into a new industry can be daunting. We spoke to Hayley Glover, ATA's Principal Recruitment Specialist, who told us of her experiences as a woman in engineering, and reflected on her encounters as an Engineering Consultant so far.
​
How did you get into engineering?
"I was working for a skill division and there was no engineering department, but I just knew I had an interest in it; it's such a huge industry with so much to learn and I was keen to get involved. I managed to get the opportunity to get out on site and I got talking about engineering – it was new and exciting for me; I think that's why I was interested! I managed to get myself a vacancy and it went from there."
​
Was it challenging to move into the sector?
"At the start it was a challenge yes, I had to learn a new language essentially and pick up skills on how to talk to people. Once I understood the roles, I started speaking their language. Like anything new though it will take a while to feel confident in it, but because I did have that initial interest, I was happy to put the time in and learn."
​
Whilst the industry has progressed over the years in regards to diversity, there is still some room for growth to encourage women into engineering. Why do you think that is?
"People think it's a physical job and when I was in school, we were always taught that it is a man's job. I was never given the opportunity to learn about engineering or given it as an option – but I think even just introducing it in schools would make a big difference."
​
Why do you think diversity is important?
"It's a different point of view - different ideas, a fresh perspective. We should be encouraging everyone equally to get into the industry. If it was talked about in school by women, all it takes is a couple of girls to make a difference."
​
What would you say to any woman considering moving into the engineering sector and can they expect to face any challenges?
"Do it! If it takes your interest, go for it. When I started going on site visits 8 years ago, I did feel the need to prove myself. I think a lot of people thought 'what does this young girl know the industry?'. Until you get talking to people, they didn't trust me – they tried to trip me up purposely sometimes. I just had to educate myself and stay motivated. I think women wanting to get into any male dominated industry must be open minded and don't be naïve to the challenges, but the more we push the boundaries, the better it'll be!"
​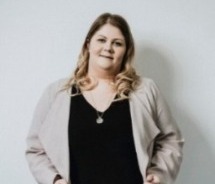 Where do you see your future career going? Still in engineering?
"I will definitely stay with engineering and my goal is to develop within ATA.
​
I would love for more women to join to ATA Leicester because a lot of women are hesitant to join the industry – but I can't wait to pass my skills on and show them how interesting and lucrative it can be. "
​
If, like Hayley, you are a Recruiter wondering if the engineering industry is for you, get in touch today to see if ATA could be the right fit for you.
​