ATA Search
​
The Benefits of Headhunting In a Candidate Short Market
​
The number of job vacancies in April to June 2022 was 1,294,000; this was a small increase of 6,900 from the previous quarter and an increase of 498,400 from before the coronavirus (COVID-19) pandemic in January to March 2020 (Office for National Statistics).
​
Whilst the current recruitment market has remained buoyant, the effects of a candidate short market at a more grass-route level have been felt less so at the mid to senior/executive spectrum. The volume of jobs and applicants at the senior end of the market has remained relatively stable however, as with all senior positions, the number of people applying is very high.
​
That said, as the year has progressed, there has been a significant decrease in the quality of senior applicants applying for positions, the battle for premium talent at this level is at an all-time high. As a result, numerous companies are adopting a headhunting approach targeting leadership talent with a specific skill set and knowledge base that can have an immediate impact from day one, and this has certainly been reflected in our customer base with 82.8% of ATA Search's successful placements in 2022 coming from a direct headhunt approach!
​
What is headhunting?
​
Headhunting is the process of targeting specific or passive talent not available on the open market typically for leadership roles, and niche executive positions. It is also a very common approach when requirements are business sensitive and require a confidential approach.
​
How does headhunting work?
​
Headhunters are engaged by companies on a retained basis with a proportion of the recruitment fees paid upfront. They will then work in partnership with customers to understand their business which includes future plans, challenges and recruitment strategy (a roadmap for identifying top talent for an assignment).
​
Headhunters will also regularly provide meaningful data on the searches they are conducting and provide market insights for their customers.
​
What are the qualities of a good headhunter?
​
Being trusted with highly sensitive and confidential information

Expert knowledge of a client's industry sector and the job specifics

An ability to consult with their clients on the ideal job requirements and to support the development of senior job profiles

Excellent people & networking skills with the ability to build credibility quickly with high-demand candidates

Tenacity and persistence to deliver challenging briefs

The ability to spot emerging talent

Headhunting approaches work often where contingent recruitment methods fail, here are some of the key differences between the two.

​

​
The key differences between Contingent Recruitment and Headhunting
​
Contingent recruitment commonly focuses on job board advertising, CV searching and marketing a role to a pre-existing database of candidates. The goal is to generate interest with the candidates being targeted on the open marketplace.

Headhunting requires approaching many more passive candidates to attract interest for an assignment. This will see a Headhunter networking their contacts for referrals and carrying out very targeted searches using platforms such as LinkedIn Recruiter to approach candidates who are not on the open market.

Contingent recruitment assignments require no upfront fees with all fees paid upon candidate's start date with a business. This puts a contingent recruiter in the position of needing to choose where to focus their time and often needing to prioritise the easiest roles to fill to ensure success.

Headhunters working on a retained basis can spend the extra time required to work on more challenging and demanding briefs. In turn, the client is fully committed to them having already made an upfront investment

Contingent recruitment offers a managed process to a customer from an initial role de-brief through candidate selection and offer management.·
A Headhunter will do all of this as well as offering a wide range of further added value services during the campaign. These can include:
​
forming and creating the job description for the role

providing search data and analytics required in reports

providing full candidate assessments from their own screening

profiling candidates using tools such as Thomas International to provide guidance for the customer on how to tailor their interview process for maximum effectiveness.

​
​
These added value activities along with the long-term commitment to filling a brief really underpin how a Headhunt approach can provide success for assignments where contingent methods may fall short.
Ultimately at this level the hire will need to have an instant impact, maybe solving a particular problem or gap in the business or will play a key part in achieving a goal, shaping a strategy, or leading change.
If an employer has a hard-to-fill senior vacancy, or their ideal candidate is not on the open job market, then engaging with a headhunter might be the best path to success.
​
Testimonial
Ajay succeeded in placing two candidates into the senior roles and as such, he has also recruited and headhunted a Managing Director, Sales Director, Operations Director and currently working on a confidential and retained assignment for the group. All these positions are key strategic positions that are paving the way for the group to achieve its growth targets
Recruitment Manager, PLC Manufacturing Business
​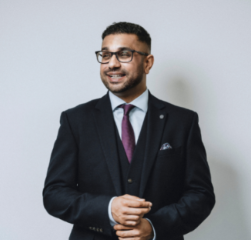 If you are looking to engage with a specialist headhunter, get in touch with ATA Search.
Telephone: 07827 918 324
Email: ajay.bhella@ata-search.co.uk
​LinkedIn: Connect on LinkedIn
​​​
Find​ out more about ATA Search
​