ATA Recruitment
ATA Recruitment partner with

Toyota Motor Manufacturing (UK) Ltd (TMUK)

on an exclusive basis for permanent maintenance positions in Derby.
​
ATA Recruitment are delighted to announce that we have partnered with TMUK, supporting the growth of their world class manufacturing facility in Derby, responsible for producing the Toyota Corolla model.
​

A household name, Toyota are the largest automotive OEM group in the world, with over £2.75 billion of investment in the UK. They are a pioneer in new technology, with having produced the first hybrid vehicle in Europe and are now developing a fuel cell powered prototype Toyota Hilux with funding from the APC.
​​
As an employer, TMUK boasts an average length of service of 15+ years, highlighting their investment into their workforce. They provide fantastic training which is completed within the onsite training academy. This helps Engineers become truly multiskilled, as the training includes mechanical, electrical, fluid power, PLC programming and robotic programming. Furthermore, this site has seen 60 internal promotions in the last 2 years, with ample opportunities to progress into senior positions. The business has a great track record in the development of home grown leaders, the majority of current managers and leaders have worked their way through the business.
​
As experts in engineering recruitment, ATA Recruitment are proud to be working alongside TMUK as their exclusive recruitment partner for on all permanent maintenance positions, including:
​
Maintenance Engineers

​

​

Multiskilled Maintenance Engineers

​

​

Senior Maintenance Engineers
​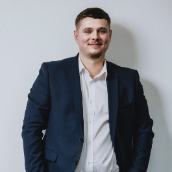 We have multiple positions across their many departments at their facility in Derby, for more information please get in touch with Ashton Kenney on ashton.kenney@ata-recruitment.co.uk or 07814 905 283.
​
​Connect with Ashton on LinkedIn
​
​
Get in touch
​
​