Steve Harrhy, Associate Director
​Reasons to hire an Executive Interim Manager
​
According to the institute of interim management, 73% of interim managers have sourced one or more of their assignments via a recruitment business and the most common reason companies recruit interim managers is business change and transformation of an underperforming company.
​
The launch of ATA Recruitment's Interim division has improved our overall offering to all of our clients. ATA Recruitment can now provide an Interim solution from hands on engineering right up to senior management roles.
​
An Interim Manager is a key solution for companies that are in a position where they need an individual in a business-critical role to help evade a crisis. Interim Managers are a fantastic flexible option that can be supplied quickly using ATA Recruitments Interim database. ATA Recruitment currently has well over 2,500 interim managers that have been registered, this will give you confidence that ATA Recruitment can supply high quality people in a short timeframe.
​
In the 6 months since ATA Recruitment launched their interim division, there has been an excellent uptake from our existing and new clients to engage with us to help fill business critical roles at speed.
​
Interim managers can be used in a variety of situations. I have detailed below five common scenarios we have encountered over the last 6 months.
​
1.

Losing a senior manager from the business
Losing a key executive can be a challenging and disruptive event for any organisation, particularly if it is unexpected. In such situations, interim managers can provide a valuable stop-gap solution by stepping in to take over the role and ensure that critical work is not put on hold while a replacement is found.
Interim managers can also provide additional benefits in these situations by developing the role further. They bring a wealth of experience and skills to the organisation, which can help to identify areas for improvement and make recommendations for change. This can help to ensure that the role is not only covered in the short term but also enhanced over the long term.
Additionally, an interim manager can help to alleviate any uncertainty or anxiety that may arise due to the loss of a key executive. They can provide a sense of stability and reassurance to the organisation, allowing the rest of the team to focus on their work without worrying about the impact of the executive's departure.
​
2.

Struggling to fill the vacant position with a permanent senior manager
Recruiting a permanent senior manager is a crucial decision for any organisation, as the role typically involves significant responsibilities and long-term impact on the company's direction. However, if you are facing challenges in finding the right permanent candidate, bringing in an interim manager can indeed be a viable solution. Here's why:
Immediate Support: An interim manager can step into the role quickly, providing immediate leadership and stability to the team. This can prevent any leadership void and ensure that important projects and initiatives continue to progress without interruption.

Time to Search: Recruiting a senior manager can take time due to the need for thorough evaluation and selection. An interim manager can fill the role while you continue your search for the perfect permanent candidate, alleviating pressure and allowing you to make a well-informed decision.

Proven Experience: Interim managers often have a track record of successfully managing similar roles in various organisations. This experience can be leveraged to address specific challenges or implement necessary changes effectively.

Training and Transition: When the right permanent candidate is eventually found, the interim manager can assist in a smooth transition. They can share insights, knowledge, and help the new manager get up to speed more quickly.
3.

Turnaround / Business Change / Transformation
Turnaround management is one of the most common scenarios that interim managers are most commonly associated with. It typically involves bringing in an experienced professional to lead a struggling organisation through a period of crisis or significant change.
In a turnaround situation, an interim manager needs to be able to take charge from day one and provide a clear direction for the organisation. They need to be able to quickly assess the situation, identify the root causes of the problems, and develop and implement a plan to address them. They also need to be able to communicate effectively with all stakeholders, including employees, customers, suppliers, and investors.
Senior interim managers are often ideal for this type of job as they have the skills and experience necessary to lead an organisation through a crisis. They can provide a steady hand making tough decisions and implementing changes as needed. They can also achieve quick wins that boost morale and provide a sense of progress and momentum for the organisation.
Overall, turnaround management is a challenging but rewarding role for an interim manager. It requires strong leadership skills, the ability to think strategically and act decisively, and the resilience to handle the pressures and uncertainties that come with leading an organization through a period of crisis or significant change.
​
4.

Crisis Management
Crisis management requires a particular set of skills and experience to navigate successfully. An interim manager with a proven track record in crisis management can provide the necessary calmness, perspective, and expertise to help a company weather a crisis.
Interim managers can also bring a fresh perspective to a crisis, which can be helpful in identifying and addressing underlying issues that may have contributed to the crisis. They can help to stabilise the situation, mitigate risks, and develop and execute a plan to resolve the crisis.
Moreover, interim managers are often brought in to provide leadership during a transitional period, such as when an executive has left unexpectedly, and a new leader has not yet been appointed. In such situations, an interim manager can provide continuity of leadership and ensure that critical business operations continue to function smoothly.
In summary, an experienced interim manager can be an asset to a company in crisis, providing the leadership, expertise, and perspective necessary to navigate the situation successfully.
​
5.

Acquisition
During an acquisition, firms often require the expertise of specialists who have experience in navigating similar situations. Interim managers can provide valuable support in such scenarios by helping the company to achieve its goals more efficiently and effectively.
One of the common projects during an acquisition or integration program is shedding or recruiting staff. Interim managers can help to identify the right candidates for the organisation and provide support throughout the recruitment process.
Interim managers can also play a critical role in providing reassurance and ensuring that all sides know what is going on during an acquisition. They can help to establish clear lines of communication between the various stakeholders involved and provide regular updates on progress, issues, and risks.
In summary, interim managers with experience in acquisitions can provide valuable support to companies looking to navigate these complex processes. They can help to ensure that the process runs smoothly, that all employees are treated fairly and legally, and that clear lines of communication are established between all stakeholders.
Being an Interim Service Provider in the engineering, manufacturing and FMCG sectors has seen ATA Recruitment able to provide a solution to all technical assignment within an organisation. This has put ATA Recruitment in an unenviable position and our clients are taking advantage of this extra capability.
​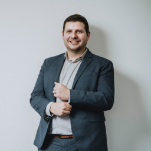 If you require an Interim to help you through a difficult then please get in contact with Robert Weatherhead on the details below:
07827 256 611
​