Steve Harrhy, Associate Director
​Now that the changes to the off-payroll legislation have come into force, how have businesses and contractors been affected and what will this do to the contract and interim market in the future?
​
There was a great deal of concern about how companies would deal with the changes and even with the extension of the deadline due to Coronavirus, companies were still leaving it until the last minute to make status determination statements for their existing contractors.
​
I worked with several different businesses in the run up to April 6th 2021 and most of them used two different approaches. Some companies opted for a blanket refusal to engage with PSC's (Ltd Companies) or determining that all contractors were Inside IR35, whilst the rest worked collaboratively with their contractors and the hiring managers to understand the working arrangements (SDC), the financial risk involved for the contractor, engaging a substitute and mutuality of obligation.
​
What immediate changes have we seen in the market?
​
Moving forward now, the market seems to have instantly changed and there has been a large reduction in Outside IR35 roles advertised in the market. On CV Library for example, there are currently 1806 contract engineering jobs across the UK that have been advertised in the last 28 days, only 66 specifically state that the contract is "Outside IR35".
​
A large percentage of clients are only looking to engage with contractors / temporary workers that will now look at "Inside IR35" contracts and be paid on a PAYE basis to ensure they are not exposed to any risk. Whilst this is a massive negative for PSC's that want to continue with their Ltd company status, it hasn't reduced the number of contractors / temporary workers applying for contracts.
​
PSC's have been hit doubly hard with the market shrinking due to Coronavirus and the changes in the off-payroll legislation reducing those roles Outside IR35. It has really played into HMRC's hands as whilst demand for engineering contractors is increasing, there are more than enough people on the market that will consider Inside IR35 contracts or are looking at permanent opportunities.
​
For instance, in the last 4 weeks ATA Recruitment have advertised Inside IR35 and Outside IR35 maintenance and design roles, the response has pretty much been equal and the response from contractors is that they don't feel like they have any choice other than to look at Inside IR35 contracts or at permanent staff roles.
​
What do our customers say?
​
One contractor who has run his own PSC for the last 20 years said "I feel like I have no option now other than to look for a permanent staff role, I will consider an Inside IR35 contract, but it will have to be paid PAYE as I will be shutting down my limited company over the next few weeks once all my invoices have been paid."
​
Companies still want a flexible workforce, although only a few companies are taking the route of completing an SDS for each role, they are unlikely to find it difficult to find contractors that will take either an Inside IR35 or Outside IR35 as contractors just aren't voting with their feet currently. One company we worked with in the lead up to April 6th have said the following.
​
"Our flexible workforce is an important part of our business. Before the legislation changed, we conducted a full IR35 status assessment of our current contractors. Our focus is now on continuing to ensure we are compliant with IR35, which is an ongoing process.
​
We have reviewed our process for renewing terms with current contractors and for engaging new contractors. As each new assignment requires a new status assessment, we have adopted a pro-active approach to ensure that working practices agreed are reflected in the written agreements. This will help us mitigate the IR35 risk effectively and ensure we are fully compliant." HR Manager – Automation Manufacturer.
​
This company are taking a pro-active approach to contractors moving forward and this is really refreshing to see. Hopefully other companies will take this route when the market changes and as demand increases and supply decreases, companies will utilise limited company contractors in the right way and make fair assessments based on the contract they are carrying out, their working arrangements and the limited companies financial risk.
​
What will happen next?
​
Limited company contractors are so important to the engineering and manufacturing sectors and they are key to the growth of our economy. Maintaining a flexible workforce is essential for a lot of companies currently as there is still a great deal of uncertainty in the market due to Coronavirus. I believe once everything has calmed down, there will be a more pro-active approach taken by companies in making individual SDS's when they engage with Limited Company Contractors, I just hope there will be enough of these contractors out there and with any luck, they have not all closed their Limited companies.
​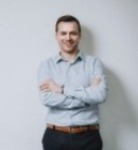 If you are a company looking for a contractor / temporary worker or a contractor looking for a new contract, then please get in touch with Steve Harrhy:
07827 295 376
steve.harry@ata-recruitment.co.uk
​