ATA Recruitment
December isn't usually the highlight of the recruitment calendar and isn't often seen as the best time to find a new job. Candidates are often found winding down for Christmas and pledging to find a new job come January.
There's a bigger decrease in applications than there is in new roles in December – this provides a significant opportunity for those seeking employment during the festive period. ATA Recruitment's Talent Manager, Rachael Bailey-Frost, has compiled 5 reasons why you should be looking for your new job in December:
​
Reasons to look for your new job in December

Less competition: Companies are keen to hire in December so that new employees can begin in January. However, a lot of jobseekers will put their search on hold until the new year. If you're looking for your new job in December, you're up against less competition.

Interviewing: Annual leave during the festive period is common, and is unlikely to raise any suspicion with your employer when taking a day off for an interview. Attending interviews in December may be easier than other points during the year.

Salary Flexibility: Landing a new job in December could mean more flexibility on salary. Businesses are often planning their budget for the new year. If you're the right person for the job, you may be more likely to receive your desired salary than at other points in the year.

Evidence of achievements: December is an ideal time to be job seeking as you have an entire calendar of year of achievements to refer to. You can highlight projects from throughout the year and have plenty of examples for competency based questions.

New year, new start: Securing your new job in December sets you up for the perfect start to the new year. Getting the hard work done in December means that you're ahead of the competition and don't have the stress of job seeking in January.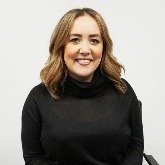 Find out more about a career with ATA Recruitment today. Send me your CV or connect with me on LinkedIn today.
Telephone: 07920 595 229
Email:rachael.bailey-frost@ata-recruitment.co.uk
​LinkedIn:Connect on LinkedIn
​​