Chris Addison, Branch Director
​​Whether you're a Hiring Manager already actively recruiting Maintenance Engineers, or planning ahead and preparing your engineering recruitment strategy, this blog is for you. We've spoken to our Maintenance Engineers and asked the question – other than salary, what attracts you to a maintenance job? Keep reading to find out the answer.


The engineering skills shortage in the UK is having a real impact on businesses and their ability to recruit talented engineers. We see first-hand the effect this has on the maintenance market and the increasing salaries used to attract engineering candidates – view our 'Average Engineering Salaries Report' for more insight into this. This got us thinking, how else can our clients be competitive aside from a higher salary? What else would attract a Maintenance Engineer considering a new job?


The results are in, and our engineers have had their say. The other most important factors in a job search are shift patterns, location and technology – some of which have been stated as more important than a generous salary.


​Maintenance Shift Patterns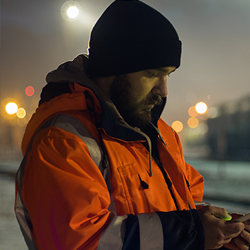 It's no secret that some maintenance shift patterns can be long and unsociable. Permanent days, permanent nights, panama, and continental are some of the most common. Of those asked, 64% of Maintenance Engineers cited shift patterns as their number one influencing factor when searching for a new job, with 45% of those stating that they would take a lesser salary for better shift patterns.

One Maintenance Engineer asked, said: "I enjoy engineering it's been a hobby since my childhood hence the money is not my key concern. I love the work, I don't love the hours. Give me an employer with better contractual hours and I'll take the job for less money."

Most manufacturing environments are 24/7, and there will always be a requirement for staff to cover shifts around the clock. However, these statistics demonstrate the need for greater flexibility where possible. When recruiting Maintenance Engineers, the ability to offer a variety of shift patterns is likely to attract talent ahead of your competition.


​Working location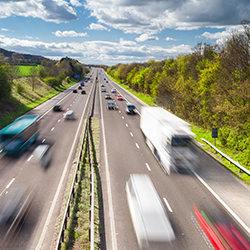 Of those asked, 22% of Maintenance Engineers stated that working location is their highest priority, explaining that a lengthy commute would not be an option. When asked specific time frames, 57% stated that a job would need to be within 20 miles of home.

One of our engineers responded: "Nobody wants a long journey either side of a 12 hour shift, it's tiring and you wouldn't have any time for yourself or your family. I wouldn't consider a role any further than 45 minutes away from me."

We understand that you can't change where your site is based, but having an understanding of the attitude towards commute times and working locations will help you to know where to focus your efforts.
​



Technology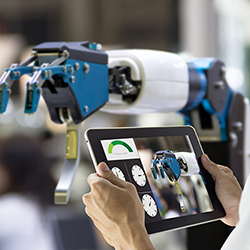 The remaining 14% of Maintenance Engineers asked stated that working with interesting and exciting technology is a necessity. This isn't surprising, with most engineers being self-confessed 'tech geeks', but what may be surprising is the number of engineers that state it's their priority when searching for maintenance jobs.

One Maintenance Engineer said: "I've got to enjoy my job and I've got to be interested in the tech and machinery I'm working with, otherwise I'll quickly get bored."

Even if you're not necessarily the most innovative company, there's still an opportunity to highlight the most attractive parts of your technology to engineers during your recruitment campaign.
​

The demand for Maintenance Engineers is so high that employers are increasing salaries by up to 15% to attract the best talent. But in a market where every business is offering the same generous remuneration, it's important to know what other factors will attract Maintenance Engineers.

There are some factors here you can't change, but knowledge is power. This blog provides you with the information needed to shape your engineering recruitment strategy. Emphasise on the shifts if they're desirable and try to be flexible if their not, don't concentrate on locations too far afield and demonstrate your exciting technology to potential candidates.


Engineering Recruitment
ATA is so much more than just an engineering recruitment agency. Our extensive network of engineers, paired with over 50 years experience within the marketplace, make us the perfect engineering recruitment partner to your business.


If you would like to find out more about ATA Recruitment and how we can help your business, including recruiting engineers and our market-leading 2 year guarantee, contact us below.