Rob Weatherhead
​
Are gaps in your workforce holding you back?
​
We are currently seeing record levels of vacancies being advertised across the UK. On the face of it, this sounds great. However, we are also seeing historically low levels of applications for these roles, creating a perfect storm for clients who need to add to their teams.
​
In fact, for the first time since records began, it has recently been announced that job vacancies have outnumbered the number of those unemployed.
​
The usual suspects, Covid-19 and Brexit are widely blamed for this. However, whatever the reason, the fact is that many companies are being held back as they simply can't fill the vacancies in their business.
​
It's time to close the gap
​
Looking at the statistics we've highlighted above, it appears to be an unsolvable equation. How do businesses close the gap in the worst skills shortage we've seen in decades?
​
The answer? Flexible and highly skilled contractors.
​
Here at ATA Recruitment, we are expertly placed to help you stay ahead of the competition and close the gap in your team with highly skilled contractors, who can provide a temporary solution whilst you try and find permanent staff.
​
Gain control of your workforce in an unpredictable landscape
​
With over 50 years trading history and a formidable reputation for quality, we are constantly looking at ways to add value to our existing clients who are considering taking advantage of the benefits of contract solutions.
​
As the Sales Manager for the contract division, I was excited to learn that the business was investing heavily in a product which will allow us to offer even better service to all client from SME' s to blue-chip giants – that product is called Engage.
​
Save time, money and stress with Engage
​
Engage is a technology platform designed to help our clients manage all activities related to their temporary workforce.
​
Whether you need more visibility of your workforce, IR35 management, enhanced reporting and control of recruitment spend, or you are thinking about adopting an entire workforce management solution, ATA Engage offers you the flexibility to deliver what you need.
​
Simply put, it is a "single source of truth" that can be accessed anywhere, anytime – no downloads, no complex system integrations – just login and you'll have access to all you need to control your contingent workforce and spend in a user-friendly interface.
​
What can it do?
​
Manage all your temporary hiring needs in one place

All required recruitment communications under one roof

IR35 management

End to end vacancy management

Timesheet and invoicing

Financial & performance reports

Approval and sign off management

Onboarding and compliance functions

Supply chain control and visibility

PO approval and monitoring
​
Why ATA Engage?
Gain more control over your temporary recruitment activities

More visibility and easy reporting functions

A standardised process

​

Save time, money and stress
​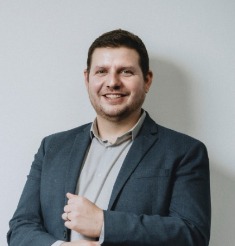 I would love to hear about your business, understand the challenges you face so we can create a bespoke solution to eradicate all your existing issues. Get in touch to start the conversation, and I can arrange a live demonstration of the platform for you at your convenience.
​
I look forward to hearing from you.
Rob Weatherhead, Sales Manager
robert.weatherhead@ata-recruitment.co.uk | 07827 256 611