ATA Recruitment
ATA Recruitment's Interim Division is a recruitment service designed to provide clients with the specialist skills and expertise you need to keep your business running smoothly.​
​
The demand for senior managers on an interim basis in the manufacturing and engineering sectors has continued to increase over the last couple of years for a variety of reasons including the availability of permanent candidates, underperformance of current staff and the long notice periods needing to be honoured by new hires. This creates a gap in those business critical roles and interim senior managers are a fantastic option to ensure continuity in those important roles.
​
Following the success of the newly launched ATA Search business over the last 12 months and the continued demand for Senior Level Interim Managers, ATA Recruitment is pleased to announce the launch of a division focused solely on the delivery of Interim Senior Managers into the manufacturing and engineering sector.
​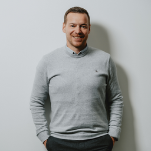 Steve Harrhy, Associate Director of ATA Recruitment's Contract Division said:
"The launch of an Interim Division is an exciting move for ATA Recruitment, the demand for Senior Managers on an Interim basis has continued to grow.
Whether they are required to fill a short-term gap or involved in a business turnaround project, ATA Recruitment's network of interim professionals bring a wealth of experience and expertise to the table"
​
​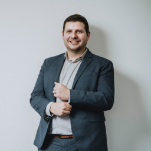 Rob Weatherhead, Sales Manager of ATA Recruitment's Interim Division said:
"Having worked within ATA Recruitment's Contract Division for the last 10 years, I'm proud to be at the forefront of this new venture.
I look forward to delivering our clients and contractors an excellent service in the provision of senior interim managers across the manufacturing and engineering sector."
​
​
Download the new ATA Recruitment Interim brochure here to get a more detailed outline of our unique process and the impact we can have on your business.
​
Get in touch
​
Find out how ATA Recruitment can help with the flex in your business, call 07827 256 611 or email contract@ata-recruitment.co.uk. Alternatively, complete the form below and we can talk through how you alleviate any potential interruption to supplying your customers.
​
By submitting the above form, you are agreeing to our Privacy Policy.