Chris Addison, Director at ATA Recruitment
The impact of the skills shortage on the maintenance recruitment market
​
"There is an estimated shortfall of over 173,000 workers in STEM sectors, the The Institution of Engineering and Technology have released in a recent report – an average of 10 unfilled roles per business in the UK, costing the economy a "shocking" £1.5bn each year. 49% of engineering businesses are experiencing difficulties recruiting workers with the skills they need." (Source: IMechE).
​
As experts in maintenance, this comes as no surprise to us here at ATA Recruitment. We have seen more and more demand from our clients across the UK over the past 18 months to support them with the growing need for more talent within their businesses.
​
Part of The ATA Way (our set of values) is "Adding Value". We pride ourselves on our ability to generate market data to support our customers in their recruitment and retention (​​we've been producing Salary Survey reports for a number of years now, breaking down salaries by region, technical bias, industry and shift pattern.)
​
To help employers navigate this turbulent market, we have explored just how this shift has had an impact on the maintenance recruitment space, including the change in the average length of service of a Maintenance Engineer during a skills shortage.
​
Having analysed our last 50 maintenance placements, I was surprised to see the 38% of the Maintenance Engineers we've placed have been in the last role for less than 1 year, and a further 20% had less than 2 years' service.
​
So, with 58% moving roles within such a short period it poses the following questions, are Engineers making the right decisions when accepting roles?
​
Is it the case that if the role isn't as sold and with so many roles available, they are less willing to give the role time?

Are they making their decision solely based on money?

Are candidates starting roles and continuing to look just in case there might be something better out there?

Is it the cost-of-living crisis that is forcing Engineers to move around to maximise their earning potential?
​
It's hard to know, but from the data our last candidate survey generated, 36% said that money was the key reason why they were looking to move. The fact that this has dropped to 26% suggests that although it's still important, the need for a good work life balance and working a shift that suits is once again becoming more prominent (in fact, our survey shows that this has actually increased from 33% to 42%).
​
In addition, 72% of those Maintenance Engineers have actually changed shifts when accepting a new role.
​
​
So as an employer, what do you do?
​
Ask yourself the question how good is your onboarding, training and development? Are the team making new starters feel welcome? Are you delivering what you promised in the interview?

Are you getting the assessment right at interview stage? Is the candidate joining you for the right reasons?

Are you getting the remuneration of your existing team right? If they feel valued they won't be looking for a change.

​
​
Get in touch
​
​If you're not confident with your answers to these questions, this will be having an impact on your ability to attract, recruit, develop and retain. We at ATA Recruitment become an extension of your business, ensuring we delve deep into the pain points of your teams and support you with tailored talent solutions that will last throughout the skills shortage and beyond. Please contact me on my details below or complete the form below to start a discussion with our team.
​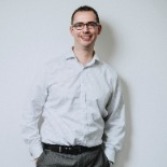 Chris Addison
Director at ATA Recruitment
christian.addison@ata-recruitment.co.uk
07787 289 367
​