Are you giving yourself enough choice when recruiting?​
With the skill shortage at its worst since 1997, staff availability having reduced at its quickest rate in history and with over 1 million vacancies open across the UK economy currently (a 20-year high) the knock effect has been huge. According to a recent report by the Open University:
​
​67% of employers have had to put their salaries up to compete for talent at a cost of £2.16 billion

47% have said that failure to attract the right talent has had a serious impact of business agility and performance

51% have left vacancies unfilled

The average time to fill a role currently sits at 1 month and 22 days. If you then add in an average 1-month notice period roles are remaining empty for an average of nearly 3 months
​
So rather than just increase salaries to try and attract top talent, how about considering changing your recruitment policy and therefore not only giving you more options, but hopefully saving you time and money too.
​
So, what is recruitment policy? Here at ATA, we break it down into 3 key areas:
​
​Physical facts – typically this will cover qualifications, knowledge, length, and type of experience

Skills – this is skills a person has developed during their career to date, for example using a particular 3D design package such as Inventor, or how a maintenance engineer might fault find using a PLC

Motivations and Aspirations – this is what makes the person unique, it's what drives them and makes them the person they are
​
Let's discuss physical facts. In the current climate with many companies experiencing increased demand whilst being short on head count, the natural reaction would be to try and hire with the relevant physical facts, a round peg for a round hole if you will. If you can find these people, then great as they will "hit the ground running" needing minimal training and support. However, for me recruiting based on physical facts comes with associated risk. How long will it take you to find that person? With the industry norm on time to hire being nearly 2 months, what's the impact on your team of having that role being left vacant? How many engineers are demotivated right now with the amount over time they are having to do to cover the gap? Could the added pressure actually lead to you losing another member of staff? Also, when recruiting from the industry the risk of counter offer instantly goes up, if the person you are hiring is of the right quality then their current employer will fight to retain them and will certainly incentivise them to stay. If this does happen then you're right back to square one.
​
What about skills? Just because an Engineer has 10 years' experience in a role, it doesn't necessarily guarantee they are the right fit for your business, so what's the alternative? We encourage our clients to think about transferable skills rather than experience. If an engineer can demonstrate that they have the key competences to do the role as long as they get the right support and development, then instantly you will have more candidates to choose from and typically hire faster.
​
And motivations? If you then couple skills with identifying the right personal traits that fit your business, i.e. honesty, work ethic, ability and desire to learn, if you can find the right transferable skills and the right motivations and aspirations then we find our clients hire quicker, make better decisions, the time and money they save not waiting for their ideal industry candidate can be better spent training and developing those transferable skills and making the most of their motivations and aspirations.
​
All the above is great in theory, but actions speak louder than words. Can ATA prove that this way of thinking actually works? We'd like to think so. So far this year:
​
We've filled 51% of our vacancies once interviews have taken place

We give each customer on average 3.5 qualified CVs for each role. (Each candidate has been fully interviewed for at least an hour)

On average 2.4 interviews take place per role to make a placement

Our time to hire is 22 days, a whole month quicker than the industry average.
​
Now is the time, if you have vacancies to understand your marketplace of candidates, possibilities available and ultimately reduce the time (and costs) of vacancies. Work with us on your Recruitment Policy and uncover the opportunities of new candidates ready and available to you.
​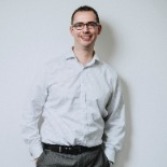 To discuss the details of this article in more detail, get in touch with ATA Recruitment Director, Chris Addison.
​
Email: christian.addison@ata-recruitment.co.uk
Telephone: 07787 289 367