Chris Addison
Post Pandemic Recruitment Challenges
​
​What a difference a year makes! At the height of the pandemic in 2020, the majority of companies had stopped all recruitment and candidate availability was the through the roof, primarily due to furlough and redundancies.
​
Fast forward 18 months, and according to a recent article by the Guardian, the UK economy is experiencing its worst labour shortage since 1997. Staff availability has reduced at the quickest rate on record and from January to July 2021 there's been a 200% increase in vacancies being advertised online. As a result, it's safe to say the demand is certainly outstripping supply right now.
​
What is causing this reduction in candidate availability?
​
The obvious reason behind this reduction in candidate availability is that 1.3 million non-UK workers have left these shores through the pandemic due to Brexit, which has, of course, created a huge gap in the market.
​
In terms of the remaining UK workforce, there is still a lack of confidence in the market as candidates continue to remain with their current employers for fear of losing their comfort blanket of furlough. Similarly, to many, the risk of changing roles appears just too great in the current climate.
​
Alternatively, those that are looking to test to the water are only willing to move for improved working conditions and package(read our Candidate Survey 2020) which presents a whole of different set challenges for employers.
​
What's the knock effect of this for employers? In a recent report by the Open University, they've stated that:
67% of employers have had to put their salaries up to compete for talent at a cost of £2.16 billion

47% have said that failure to attract the right talent has had a serious impact of business agility and performance

51% have left vacancies unfilled

The average time to fill a role currently sits at 1 month and 22 days. If you then add in an average 1 month notice period, roles are remaining empty for an average of nearly 3 months
​
How will employers now combat these issues, what are the options available?
Hiring graduate and apprentices? Both make sense as they are low-cost solutions based on salaries, but high cost based on training and the length of time before the reach full competence

Temporary or contract solutions to plug a gap? Short term this makes complete sense and it's maybe not as expensive as you might think. Read our blog on Bouncing Back with ATA Contractors.

Alternatively, employers can be looking at their recruitment policies, is now the time to look at skills rather than experience? looking at recruiting from different industries than they've previously hired from?

Finally assessing their attraction strategy, just offering a good salary isn't enough, training, development, further education, progression, working conditions and culture are what makes the difference in not only recruitment but retention too
​
As employers, it is a unique position we see ourselves in considering the landscape of the market just 18 months ago. There's so much to consider; candidate shortages, IR35 and Brexit implications; especially as employers devise their talent acquisition and retention strategies for 2022. I'll be tackling some of these issues in more detail in my next blog, giving you further insight into how your organisation can effectively engage with the candidate market and set yourselves apart as an employer of choice.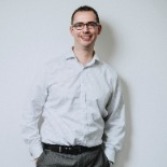 To discuss the details of this article in more detail, get in touch with ATA Recruitment Director, Chris Addison.
​
Email: christian.addison@ata-recruitment.co.uk
Telephone: 07787 289 367