Sam Walley, Managing Consultant
​Maintenance Engineers - It's not what you know, it's who you know
​
Post Brexit Britain meant that in 2021, 1 million EU workers left the UK and returned to Europe. Therefore, when the UK economy returned to growth following the pandemic it witnessed the worst skill shortage since the mid 90's.
​
Pressure on the UK's labour market increased over the winter, with recent official data showing the number of unfilled jobs rose to a record of more than 1.3 million. Here at ATA Recruitment, we are currently having record requests from our customers looking to recruit Maintenance Engineers. It remains a very candidate-led market, with competition for the best candidates at the highest level we've seen since we launched our maintenance division 10 years ago.
​
Despite these challenging trading conditions, we have continued to deliver top calibre candidates seeking Maintenance Engineer jobs to our customers resulting in a record breaking number of Maintenance Engineers placed during Q1 2022. Our biggest USP and competitive advantage at ATA recruitment is the power of our network - it's not what you know, it's who you know.
​
Along with our expertise in maintenance recruitment and UK engineering, it's the vast amount of engineers that we've built relationships with over the past decade which gives us a huge advantage against our competition.
​
Who we know
​​
In our recent candidate survey, we discovered that 59% of respondents would no longer actively search for a role. Instead, they would upload their CV to a database and wait to be approached.
​
What impact does this have on our clients? The answer is simple: these candidates are not actively applying for roles, but are interested in the right opportunity. They are being missed by employers who are desperately in need of their skillsets.
​
71% of our Maintenance placements so far in 2022 have come from candidates who already existed within our database and network.
​
Our database is complete with over 48,000 engineers based across the UK, this results in our customers having less competition for the candidates we are putting forward to them and on average, the time to hire when placing candidates who were already in our database is just 22 working days.
​
Why ATA Recruitment?​
​
We are a true Maintenance and Engineering Recruitment specialist with a dedicated team of 12 consultants focussed on recruiting Maintenance Engineers across the UK

Our network is constantly being refreshed as we interview and assess around 75 new Maintenance Engineers each week

Over the past decade we have built a database of over 13,000 Maintenance Engineers
​
Get in touch
​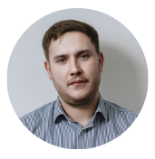 To partner with a trusted recruitment company and find out how we can help source high quality Engineers for your business, contact sam.walley@ata-recruitment.co.uk.
Telephone: 07788 367 821
Email: sam.walley@ata-recruitment.co.uk
​LinkedIn: Connect on LinkedIn
​