Rachael Bailey-Frost, Talent Manager
4 reasons you should move from a traditional sales role to a role in recruitment
​
If you are a successful salesperson with a strong track record, it is highly likely you have been contacted about embarking on a recruitment career. There is a very simple reason for this; salespeople generally make the best recruitment consultants. There are a lot of similarities between sales and recruitment and with the growth in the recruitment market in recent years, the sector is becoming the go-to option for salespeople keen to utilise their skills but create a viable, long term and lucrative career.
​
However, there are still people unsure if a career in recruitment is the right sideways step for them. Here are 4 points which may make you consider that career change today:
​
1. Recruitment is sales too
​
If you thrive in a fast paced, targeted sales environment, then a career in recruitment will offer you this. Recruitment Consultants are given sales targets and although you are technically selling a service opposed to a product, the skills you have learnt in a typical sales role will enable you to get to grips with recruitment sales a lot faster. ATA Recruitment have an extremely successful training programme, where you will receive one on one training to help you adapt your sales technique to our sector. We also offer a threshold free period while you settle in your role, meaning you will start to yield financial results quickly.
​
2. You have a lot of autonomy
​
While we offer a huge amount of support initially, you are also given the autonomy to essentially build your own business within our business. We want people who have the confidence to go out and win their own clients, have the gravitas to engage with and maintain their own candidate base and have the know-how to manage the sales process from end to end. We train our rookies to do this, but for those that have previous experience in a sales setting, you can quickly get to the point in which you are managing your own work load and being rewarded for doing this.
​
3. Progression is based purely on results
​
Progression in sales and recruitment is meritocratic – if you perform well, you will progress. However, in a typical sales setting, this progression can stagnate quickly – a sales team will have a Sales Manager or Director looking after a team and while opportunities for small steps up may present themselves, you will potentially find your self stuck in a mid-level position for a while, until someone else departs and you can fill their post. I mentioned in the previous point that you can essentially create your own business within our business, meaning if you are consistently performing, the opportunity for your growth is endless. Recruitment Consultancies often create new positions for top performers – this is something that we do regularly here at ATA Recruitment – and, there is also the opportunity to bring in junior Consultants to help manage your work load and grow 'your' business.
​
4. Recruitment is an extremely lucrative sector
​
​There is no doubt that sales can be lucrative too, but most people I speak to who are looking to move into recruitment from sales have capped or team commission schemes, essentially limiting what they can earn individually. Within most recruitment organisations, your commission is completely uncapped and generally those with a sales background start earning additional commission quickly. At ATA Recruitment, our Consultants earn at least a third of what they bill.
​
ATA Recruitment is in an exciting period of growth and we are currently looking for experienced sales people to come and join our teams. Alongside the above, we offer our Consultants a flexible, agile working policy. We have numerous incentives and prizes outside of our generous basic salary and commission scheme and encourage healthy competition between our staff. Due to expansion, we are looking for the next Leaders of our business, with fast-tracked routes to management available for high performers that also demonstrate they can behave in the correct way and uphold our high company standards.
​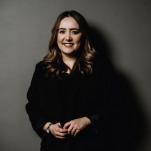 Find out more about a career with ATA Recruitment today. Send me your CV or connect with me on LinkedIn today.
Telephone: 07920 595 229
Email: rachael.bailey-frost@ata-recruitment.co.uk
​LinkedIn: Connect on LinkedIn
​
Find​ out more about a career with ATA Recruitment and see our current vacancies