Rachael Bailey-Frost, Talent Manager
​
Why I stayed at ATA Recruitment
​
In the current market, it's no secret that there's a lot of recruitment agencies out there offering opportunities to future consultants. We spoke to Principal Recruitment Specialist, Kristi Hopwood, and our Customer Relationship Manager, Hassan Choudhry, on why they stayed at ATA Recruitment.
​
Kristi joined us in 2018 in a 360 recruitment position and has progressed to Principal Recruitment Specialist since coming back from maternity leave. Kristi talked about the flexibility and support she felt from ATA Recruitment: "They are so supportive. The flexibility now since coming back from maternity leave has been great, the fact that it works around my life and gives me the balance, I've never had that before and it really does have a big effect on your work life".
​
Our agile working policy gives our employees a chance to a better work/life balance. And offering flexibility is what it's all about. Hassan says, "I started in 2016 as a trainee in talent sourcing, I had no recruitment experience, and it was literally a brand-new industry to me. ATA Recruitment really developed my skills and trusted me to work on some great roles even at the beginning." And there has been no shortage of opportunities for Hassan. He has had several promotions since joining in 2016 and is now our Customer Relationship Manager.
​
'Creating Opportunities' is at the forefront of everything we do. Having no previous recruitment experience has not held Hassan back, our training programme is thorough enough and constantly improving, he said; "My progression route has developed since my time here. I was given a good idea of my options and always offered the relevant training and support, but really I had the freedom to choose my own path."
​
Having a likeminded team has made a huge difference to both Kristi and Hassan's experience. Kristi says, "When I first joined in the maintenance team, they were just hilarious. I came from a female only company, so it was different, but everyone is so friendly and supportive. It's like speaking to an old friend when you've not been in the office for a while!". Hassan's role has also shown him the importance of the team around him, he says, "The team is very supportive, and everyone is so welcoming and friendly. Because everyone is so down to earth it means that you could approach anyone and ask for help, any new starter would be welcomed!".
​
Their journey with us isn't over yet. Kristi says, "I would love to stay what I'm doing, and I love that I have options. I love what I do and I'm lucky that ATA Recruitment were happy to support me. It has ended up working brilliantly for both of us!" When questioned on his future with the company, Hassan has no doubt that the prospects are only getting bigger, he says, "I know there are a few lanes that I could take in the future, maybe a business development role would be interesting! The important thing is I know that there will be support no matter which route I choose."
​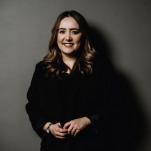 If, like Kristi and Hassan, you are looking for a company with staying power, get in touch with ATA to see if we have the role for you.
Telephone: 07920 595 229
Email: rachael.bailey-frost@ata-recruitment.co.uk
​LinkedIn: Connect on LinkedIn
​​​
Find​ out more about a career with ATA Recruitment and see our current vacancies
​