Rachael Bailey-Frost, Talent Manager
Reasons to fall in love with recruitment
​
Whether we like to admit it or not, one of the longest relationships most of us will have in our lives is with our career. While some people may see work as a means to an end, it is commonly assumed that if you love what you do you will never work a day in your life.
​
Recruitment is never boring
A career in recruitment is varied and busy; you will spend your time building relationships with a huge array of people. You will constantly be learning and developing; it is rare that two days or situations are ever the same, meaning that even the most experienced consultants will continue to develop their skillsets. The main traits required to be successful in recruitment are communication and resilience, as well as a true passion for the sector.
​
Career progression
Working in recruitment gives you the opportunity to progress at a fast pace, with many companies offering structured routes of progression. There are different routes of progression available, depending on what career goals you have.
​
Big rewards
Working in recruitment allows you to receive remuneration rewards on top of your basic salary. You are in control of your earnings with commission and bonuses paid based on your performance. There are also various other rewards to be enjoyed in a career in recruitment too. Many companies hold competitions and incentives with winners enjoying days out and holidays.
​
Make a difference
While we have already discussed the perks of working in recruitment and the rewards you can expect as a successful recruiter, one of the most rewarding aspects of the job is the fact that you are a pivotal element in making a difference. Whether it is advancing someone's career by introducing them to their perfect role within a company or supporting a client to achieve their wider goals, you are a part of something bigger.
​
Build a career at ATA Recruitment​
ATA Recruitment is a growing business and as part of the RTC Group (a PLC), we offer great career progression prospects. Most of our management team is homegrown, with many of them joining as trainee's and progressing into management and even director-level roles.
​
In recent years, ATA Recruitment staff have enjoyed all expenses paid experiences as a reward for their hard work, including days out at the races, fine dining experiences, trips to New York and Las Vegas! All our locations have modern, open-plan offices with a flat structure, our directors and managers sit with their teams, providing on the job feedback and support.
​
If you're looking for a career that will provide you with all the tools for success, the opportunity to develop, and be part of a team that's supporting the industry to improve the infrastructure and world around us, look no further. We have a range of opportunities at ATA Recruitment and if you'd like to know more, contact me using the details below.
​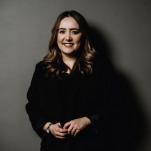 Find out more about a career with ATA Recruitment today. Send me your CV or connect with me on LinkedIn today.
Telephone: 07920 595 229
Email: rachael.bailey-frost@ata-recruitment.co.uk
​LinkedIn:Connect on LinkedIn
​​​
Find​ out more about a career with ATA Recruitment and see our current vacancies
​