ATA Recruitment
ATA Recruitment have just celebrated another brilliant quarter, with multiple company records broken, internal promotions and awards given across the Leicester and Leeds offices.
​
Once a quarter, we get together as a business to reflect on the previous quarter and celebrate the success of our teams and individuals who have clearly demonstrated the 'ATA Way'.
​
"Here at ATA Recruitment, we have a 3-year growth strategy in place and year 2 so far has been excellent, so much so that we are on track to have grown our GP 38% in 2022. As part of this plan, we have a strategy for sales, marketing and most importantly, our people. With the current skills shortage, like every other business, recruiting this year has been a challenge. Our attraction and retention strategy (and getting this right) has been pivotal to what we have achieved. So, what are we doing to get this right?
​
Goal management – we have a 10-tier progression structure for people to move through. Based on hitting your targets over 6 months, you can progress to the next level. I'm pleased to say that so far this year 44% of our consultants have had a promotion, with more to come. Within this we have had 3 Senior Consultants' step into the first management positions.
​
On boarding – as part of the ATA Way, we invest a lot of time and effort into the development of our new hires. Through intensive training, weekly 1-2-1's, quarterly appraisals, plus on the job support, we are proud to say that we have an 80% retention on new hires in 2022.
​
Training – we love training here at ATA Recruitment and it never stops. However, we do feel that it is important to get an external perspective too. This year our Senior Management team have all completed their ILM 5, our Middle Management team are already booked to do their ILM 3 early next year and our Senior Sales team are in the process of completing an intensive 2-day Miller Heinman strategic selling course.
​
Reward and Recognition - recruitment is tough and the team have excelled this year, so we don't want to take their efforts for granted. We run quarterly incentives that have seen the winners enjoy hospitality to the races (Aintree), cricket (Edgbaston) and the NFL at Wembley. This quarter, our top performers will be enjoying some Michelin star fine dining! In addition, we've had team days out at Go-Ape, Go Karting, Bowling, Crazy Golf, a half year party with a pre-paid bar tab, as well as frequent team breakfasts and lunches. When you spend so much time working together, it's important to have fun together too!
​
Agile Working - we know that the 'perfect work - life balance' has a different meaning to each of our team members. It is imperative that our employees feel supported by us to enable them to achieve their full potential, both in the office and at home. As such, we are flexible when it comes to their working situation. We have numerous employees who have various childcare commitments and have worked with them to make sure they have the freedom they need to manage their work - life balance."
​
Chris Addison, Director at ATA Recruitment
​
All in all, we have had another fantastic quarter here at ATA Recruitment, and that is down the hard work and dedication of each and every team member, shown below in our long overdue new team picture! We are always looking for like-minded individuals in both Leeds and Leicester who are eager to succeed and want to join our ever growing teams. To find out more, please get in touch using the contact form below.
​
​​
​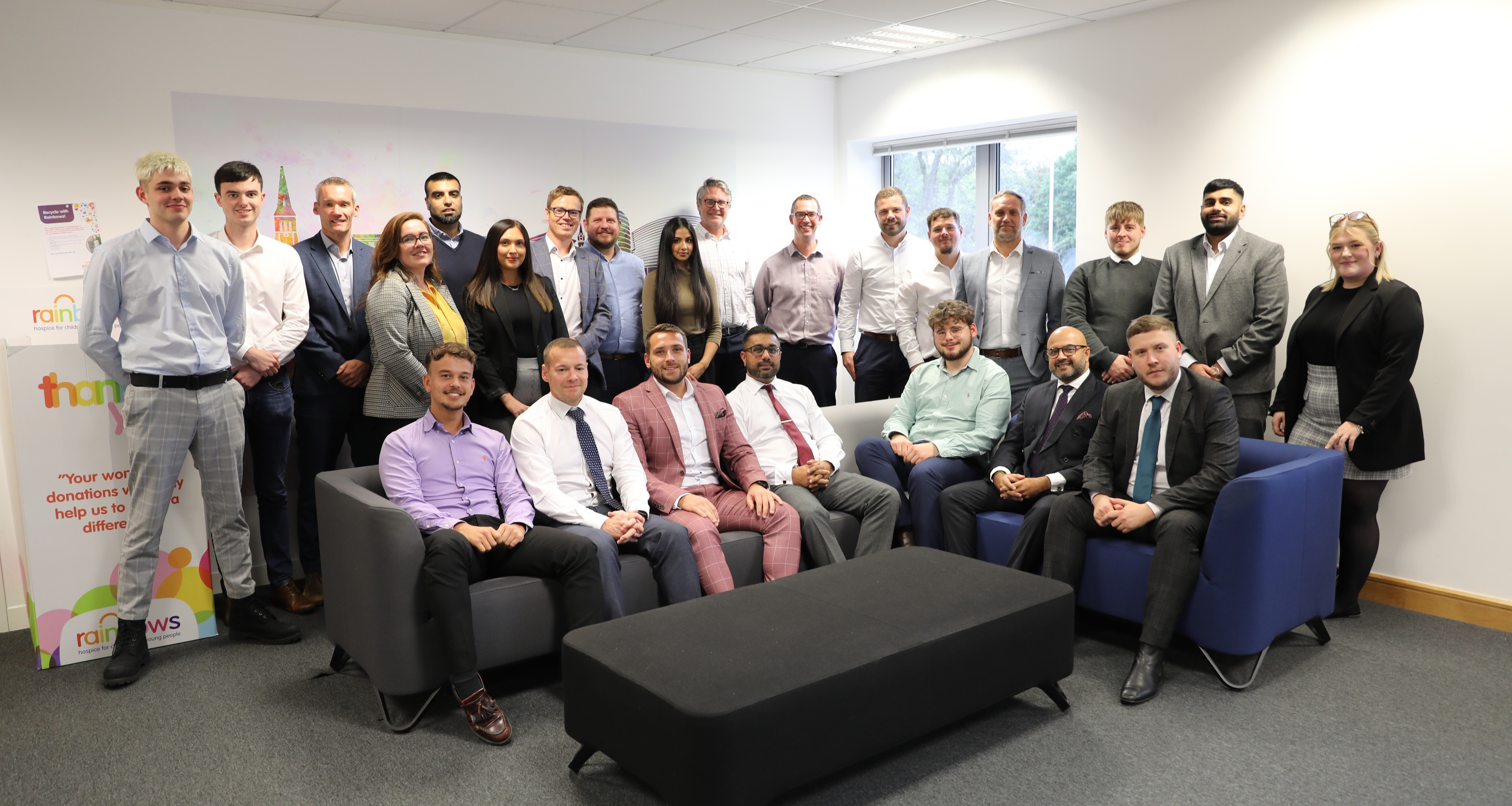 ​
​
​