​
Post-Pandemic Attraction and Retention
​
With over 1.2 million unfilled vacancies across the UK economy and the worst skills shortage since 1997 many companies are struggling to fill roles.
​
So far in this series, we have examined the risks associated in a candidate short market and how getting your recruitment policy right can help. Today we are going to look at attraction and retention strategies.
​
A recent study by the Open University stated that 67% companies have put their salaries up at a cost of 2.16 million to help solve the problem, but is this the right answer? Will throwing money at people guarantee getting someone to not only join, but more importantly stay with your business? It may, but there are many more options available that are equally as critical in candidate attraction and retention.
​
6 key elements of candidate attraction and retention
An interview is a 2-way process
At Interview take the time to show the candidate what you can offer them as employee. All too often hiring managers spend so long trying to assess if the person has the right skills and experience to fulfil the role, they forget to sell the opportunity to the candidate. In the current climate, many candidates will have more than one offer on the table, so take the time to show them why you're a great company to work for.
​
Engineers love to develop new skills. Have you thought about what training you offer? Is it internal or external? Can you offer extra qualifications or courses? Putting an Engineer through a Level 3, HNC, HND degree will certainly tie an employee in for several years.
​
What can you offer? Don't just tell a candidate that all roles are advertised internally, and they can apply. Show them what's available and realistically what they can achieve. Do you have examples of how others have progressed, what home grown success stories do you have? Don't over sell as if you don't deliver, you'll create a reason for leaving. If you have a flat structure, is it worth introducing a banding system where an engineer can improve their package, skills and responsibilities based on length of service and/or demonstrating a level of competence.
​
What's great about your business? Is it length of service of the team? Is it the forums you run so people can voice their opinion? Is it the great work you do for charities in the local community? Is it the social element? Is it the way the team supports each other?
​
Make sure you share the vision and plans for the business, investment in new machinery, systems, and people. If a candidate feels like the future is bright and the business is stable, then you'll instantly create more tie in.
​
Invest in your leadership team
How many people step into management due to either length of service, product, market, process knowledge, or just pure potential? Quite often those that step must trade on abilities but don't necessarily get structured management and leadership training. What does that mean for their stress levels? How effective are they? What's the impact on the team, retention, staff turnover, performance, profitability? Businesses all to often focus their attention on new hires or those at the coal face as managers will always "get on with it" but don't assume it. A person's loyalty will only last so long. A motivated, engaged, and competent leadership team will always yield great return on investment
​
It's time to attract, hire and retain the best talent
​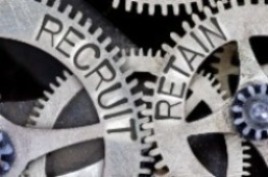 Attracting candidates is hard at present, that's no industry secret, but don't fall into the trap of thinking that once you've got candidates to interview that your work is over. It's essential that you consider your retention strategy, not just your attraction strategy. Could your business use the actions above to improve your recruitment for 2022 and beyond?
​
It's true, there is a lot to pick apart here. With the holiday period soon approaching, you need to remain ahead of the curve and take the time to implement any changes required.
​
As an extension to your business, ATA Recruitment can provide you with the support you need to establish your unique retention strategy. Then, with access to our talent pool of over 48,000 engineers, we will not only get you through this candidate shortage, but help you thrive above and beyond your competition.
​
Why ATA Recruitment? We have over 50 years'​ experience in providing the highest quality engineering recruitment solutions, supporting some of the biggest names in the industry hire and retain the best talent through candidate shortages such as this.
​
To have a conversation with our expert consultants, or to discuss any points made in this article, please get in touch today.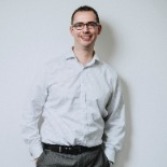 To discuss the details of this article in more detail, get in touch with ATA Recruitment Director, Chris Addison.
​
Email: christian.addison@ata-recruitment.co.uk
Telephone: 07787 289 367